We Love What We Do
About Us: Senior Living in Jacksonville, FL
Our team of highly trained professionals is dedicated to providing our members, families, and guests with personalized hospitality and attention. Inspirations at Town Center strives to employ associates who're passionate about jobs in senior living and who inherently have the skills to thrive in a senior-friendly working environment.
We're proud of these men as well as women and the work they do daily in an effort to exceed the expectations of our members, families, and guests at the Inspirations at Town Center.
Mission, Vision & Moral Compass


Mission
To create a senior living organization that's successful, made from a faith-based principles framework, that honors God as well as serves the needs of our guests, associates, dads, and moms from all religious and ethnic backgrounds.
Vision
We'll continue to focus on creative operating practices, moving above and beyond limiting stereotypes. We'll improve the living environment for guests, families, and members, with the use of our Signature Programs to tailor care to all members with an approach that's holistic which maintains independence. Our vision's to lead the industry with a ground-breaking, principled approach led by a focus on a moral compass that highlights family-centered compassionate care. As proven market leaders, we aim to expand strategically our senior living portfolio as well as honor our calling to serve.
Moral Compass
We care, think, understand, and act quickly. We commit to being better every day. We are generous in spirit.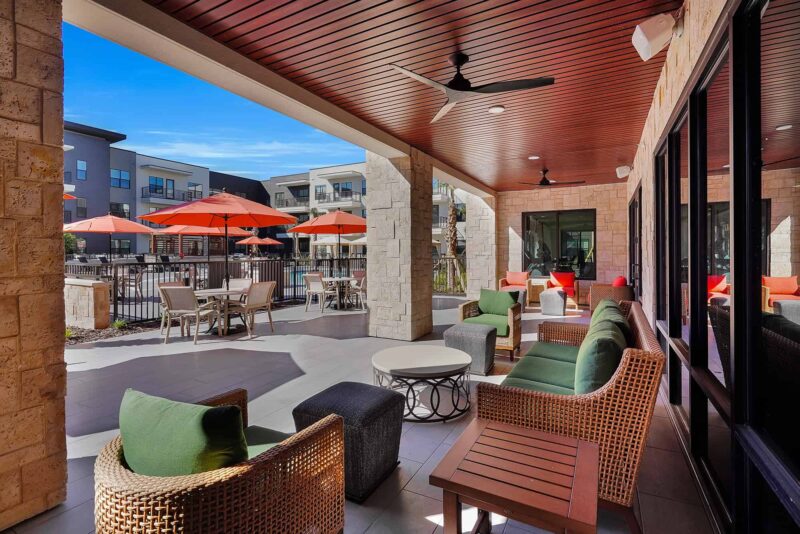 Is Inspirations at Town Center Right For You?
As you start planning, think about what you love about your days and more importantly what might be missing. Inspirations at Town Center is stylish senior living reimagined! Our campus is situated on 15 beautiful acres and conveniently located just minutes from the popular St Johns Town Center, designed to meet all of your dining and shopping needs.
Our members, families and guests will enjoy warm and inviting common areas for socialization with family and new friends, multiple units options for ideal living and endless amenities all designed to create an environment of sophisticated luxury to be enjoyed every day.
The first step in planning your next chapter is a simple phone call. Our team is ready and excited to answer all your questions. Please contact us for more information.