When it comes to choosing a senior living community, there are many options out there. However, it is important to remind yourself that you have worked very hard to reach the retirement point. Whether you did everything you could to climb the career ladder, you raised a beautiful family, and every milestone in between, you deserve to make the most of your golden years. The best way to do that is by moving to luxury independent living, such as what we offer here at Inspirations at Town Center.
Now, this might leave you wondering: why exactly should you choose luxury independent living? What are the advantages of a luxury retirement community? Are there any special amenities offered? Is it worth the cost? We're so glad you asked! Continue reading to learn more about luxury independent living and if it's a good fit for you.
Reason #1: An Active and Thriving Social Scene
While many seniors look forward to retiring, one of the most common concerns you might face is feeling lonely or isolated. Odds are good that you had many friends at work or in your neighborhood social circle. As you go through these various stages of life, your friends might move to be closer to family or become a resident of senior living. This will leave you questioning 'what's next for me?'.
Our solution? Moving to a luxury independent living community. Here at Inspirations, you will find that we have an active and thriving social scene perfect for those with a wide range of interests. From fun and engaging evening events, to workout classes and art courses, to a bustling list of entertainment and live performances, you are sure to find plenty of ways to connect with other residents and have a blast doing it! Humans are social creatures at our core, and you deserve to be a part of a community that encourages you to build relationships that will really define your golden years. 
Reason #2: A Wealth of Excellent Amenities
Retirement means that it's time to kick back, relax, and reap the rewards of a lifetime of hard work. One of the best ways to do this is by taking part in the many high end amenities that are offered at luxury independent living communities. Opting for a community that has a resort-like feel will help you feel as though you are spending each day on vacation and living the high life – aka, the exact life you deserve!
Here at Inspirations, hospitality is at the very heart of everything we do. You can rest easy at our poolside lounge, hit the golf course or tennis courts with your friends, book a relaxing massage in our spa, schedule a haircut in our salon, sweat it out at the gym, and so much more! The possibilities are virtually endless at a luxury independent living community. Once you become a resident, you will understand why it is worth every penny.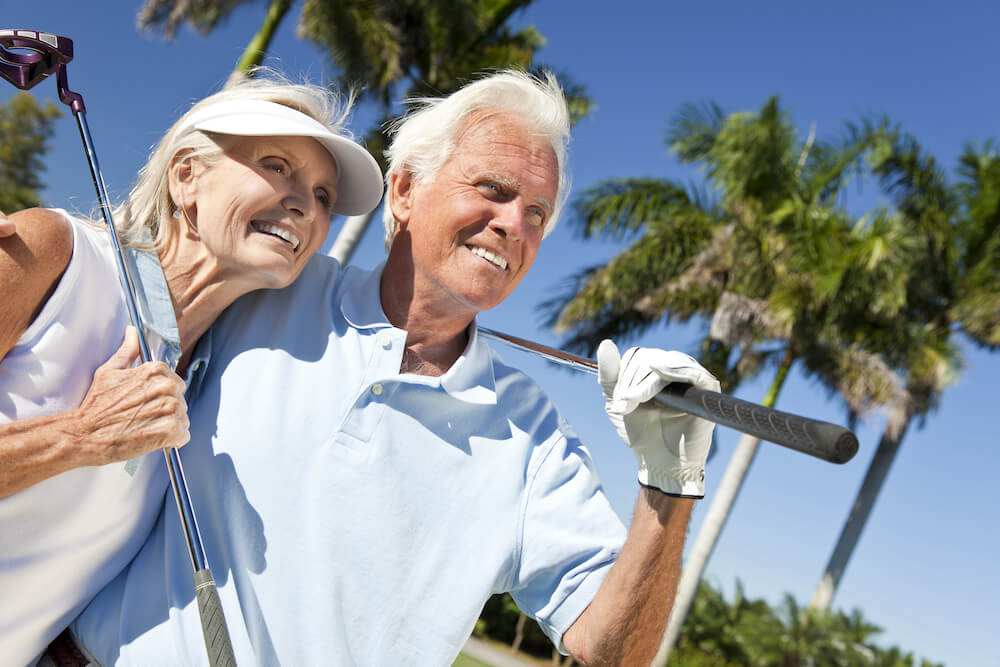 Reason #3: Dine In Style
Before you retired, you probably spent a good majority of your time cooking and preparing meals for you and your family. Even if you enjoyed cooking, you will probably be the first to admit that it got tedious and monotonous after a while. Thanks to the various floor plans offered at Inspirations, you can get an apartment that comes equipped with a kitchen where you can continue cooking and baking to your heart's content. The good news is, however, that if you don't want to, you don't have to!
This is because at Inspirations, you have many dining options to choose from, meaning that you can dine in style in whichever way you prefer. Choose between the formal or informal dining rooms, complete with terrace levels. Grab some friends and head over to the bistro. If you're in the mood for a drink, pay a visit to the bar or wine lounge. When it comes to dining, no one does it better than our luxury independent living community. 
Reason #4: Safety and Security
One of the primary reasons that older adults choose to move to a senior living community is because of the safety and security that is offered to residents. Living alone or even as a couple can be especially dangerous for seniors. This is due to health concerns, such as falls, illness, or heart conditions, but also security in regards to ensuring safety from thieves or scammers. Unfortunately, thanks to advancements in technology, it is now easier than ever for scammers to prey on older adults and take advantage of their finances and generosity. 
If this is something that you are concerned about, moving to luxury independent living could be a viable solution. Thanks to our round the clock and extremely caring staff, secure facility, and desirable location, you can rest easier knowing that you are in good hands once you become a resident of Inspirations. Retirement should be about comfort, and part of being comfortable is feeling safe. Minimize your safety risks by moving into a luxury, resort style community!
Luxury Independent Living
Now that you know a few of the top reasons you should move into a luxury independent living community such as Inspirations at Town Center, it's time to get more information! Over on our website, you will find a beautiful gallery that features a multitude of photos of our community, highlighting the apartments, amenities, and common areas. After you are done with the virtual tour, you can contact us to book an in person tour and really see for yourself why you belong at a resort style community. 
One of the best parts about our community is that we are located in beautiful, sunny Jacksonville, Florida. That means ocean views, sandy beaches, and mild temperatures all year round, giving you the true taste of luxury that you deserve. Don't hesitate any longer – contact us today to get more information and begin the process of making Inspirations at Town Center your new home!