One of the things that older adults most look forward to when they make the move to our Jacksonville senior apartments is connecting and making new friends. After all, these are your golden years and you should spend them living life to the fullest! Having people around that you love and care about can do wonders for your quality of life as well even bolster your overall health and wellbeing.
That being said, you might be wondering how exactly having a close circle of friends at senior living adds to your life? Our blog has those answers! Keep reading to explore some of the health benefits behind senior friendships as well as get more information about Inspirations at Town Center.
#1.) Prevent Depression and Anxiety
Over the years, the concern for senior isolation has grown exponentially. All too often, older adults will shut themselves out from the world and stop communicating with their loved ones. This could be due to a number of reasons, such as recently losing a spouse or partner, feeling unfulfilled in retirement, or feeling like a burden to loved ones. This can spiral and lead to depression, anxiety, and other mental health concerns. If this is you, know that one, you aren't alone and two, you deserve to feel involved and connected to the world around you!
Moving to a senior living community, such as the Jacksonville senior apartments, opens you up to a multitude of opportunities to be involved and build new relationships. Join a workout class, hit up the on-site pool, go for a round of golf, share a glass of wine in the lounge – whatever your interests are, you are sure to find someone your age who enjoys the same. Being active in the community will help prevent the development of depression and anxiety as well as keep you from isolating or distancing yourself. 
#2.) Bolster Physical Health
One of the reasons that senior isolation is so concerning isn't just because of the mental implications, but also because of the physical health issues it can cause as well. For example, did you know that senior loneliness can lead to cardiovascular issues, an increased risk of heart attacks and strokes, as well as diabetes? Unfortunately, the list doesn't stop there, either. Humans are social creatures, and without social interaction, we can't thrive to our full potential.
Cultivating friendships in a senior living community can be a great way to combat this. Not only do you have an easy way to connect and make friends, but you can also stay active while doing so. Here at Inspirations at Town Center, our whole community is centered around the idea of helping seniors to stay active, happy, and healthy. We offer so many different options for getting up and moving your body. Go for a swim, play a round of golf, or hit up the tennis courts! As an added bonus, having a friend to do these activities with gives you an accountability partner and another reason to look forward to going to that activity every day.
#3.) Create Joy and Laughter
There is an old adage that says that laughter is the best medicine, and when it comes to the health benefits of friendships, that just might be true! There is nothing quite like getting together with friends and finding reasons to laugh and create joy. When you spend time with people that you love, your brain releases a chemical called dopamine. Dopamine is one of the key elements in helping you to feel like the happiest, healthiest version of yourself. 
If you are in need of a little laughter in your life, schedule a get together with your friends. It could be a potluck dinner and a game night at your apartment. If you're feeling cooped up, then take a trip out on the town! Whatever you choose to do, don't forget to make memories, take lots of photos, and don't skimp on the laughter, jokes, or funny anecdotes.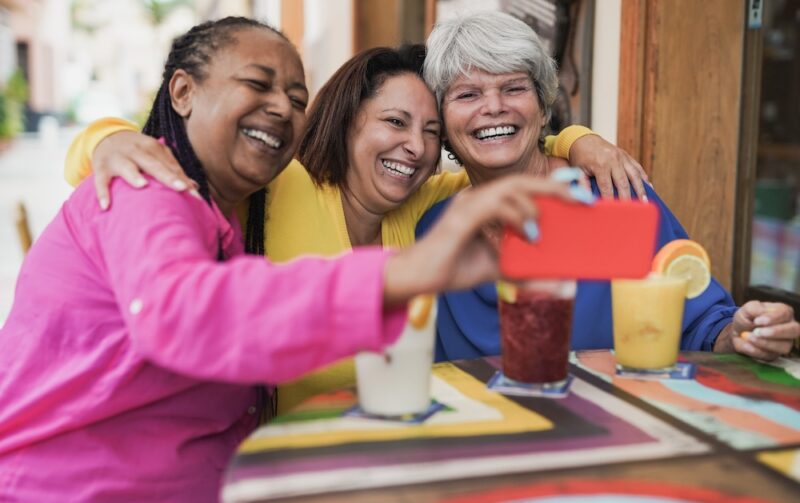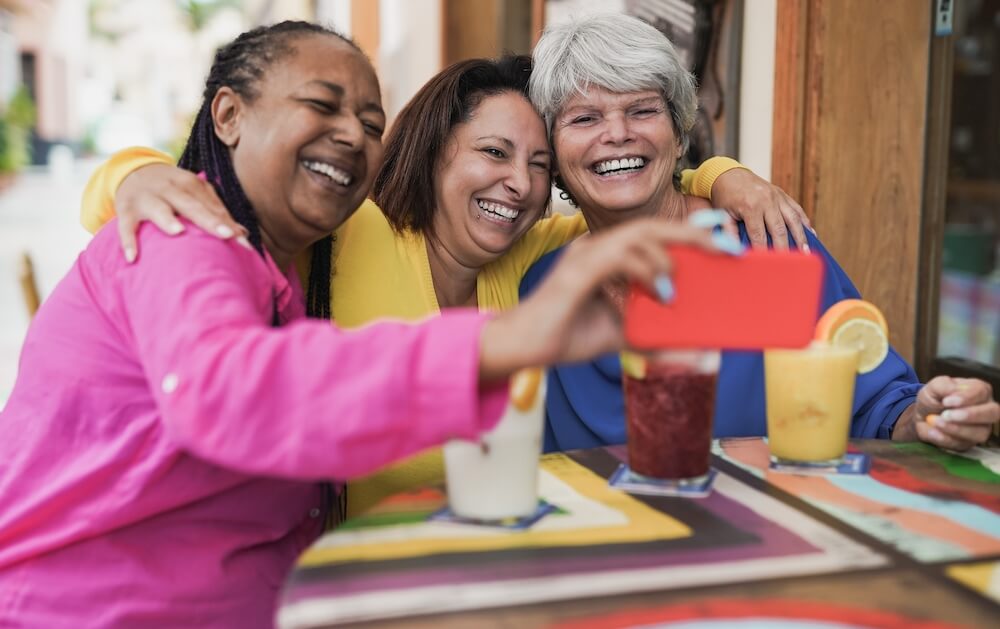 #4.) Healthy Lifestyle Support System
Did you set a resolution for 2023 to get healthier, exercise more, or eat better? Friendships are wonderful because they can offer you a support system that you can lean on whenever you need it. Whether it's having an accountability partner for going to yoga class or someone to visit the local health smoothie bar with, having a friend along for the journey can be a true game changer. Don't be afraid to ask them for advice or help, and in return, don't hesitate to offer your assistance as well. No one should ever have to go at their goals alone and it only makes sense that you're better together!
#5.) Keep Your Mind Active
If you are a senior, one of the main health concerns you may have is in regards to your mental condition. No one wants to face cognitive decline or worry about becoming forgetful. In order to keep your mind active and healthy, you need to be engaged socially with the world around you. Friendships play a significant role in helping to keep your brain sharp. When you spend time with others, it can help you to increase your memory retention and recall. Plus, spending time doing a hobby or activity with a friend is a good thing, too! Puzzles, board games, and crafting are all great ways to spend time with your friends while also doing excellent brain activities. 
Jacksonville Senior Apartments
As you can see, cultivating senior friendships isn't just fun, it has many health benefits as well! If you are ready to have more friends and become more socially active, then it's time to become a resident at Inspirations at Town Center. Our Jacksonville senior apartments offer the perfect spot for you to thrive, connect, and be involved. Find other like minded adults your age and participate in one of the many fun activities and amenities that our community has available. Contact us today for more information or to schedule a time to take a tour. You won't want to miss out on all that Inspirations has to offer!